Buy phone numbers instantly
CallScaler makes sure that you get your US virtual phone number instantly so that you can start tracking, call forwarding, and recording inbound calls easily.
Adding a US-based vanity phone number to your business is a long-term play, so you will want to use a reliable phone provider who will be around for the long haul. When you get a virtual mobile phone number you'll find it useful for tracking all of your marketing campaigns, such as SEO, direct mail, PPC ads, and much more.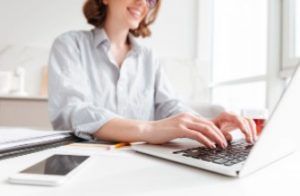 How do I review inbound calls from my US virtual phone number?
Each call will appear on your account dashboard, so you can easily review the data and adapt your efforts as necessary.
Each inbound call could be a lead, an opportunity to close the sale or even just some valuable feedback from a potential customer who is trying to reach out. You'll love having this amazing feature for your virtual office.
Adding a USA-based business phone number with CallScaler means that you get access to one of the best business communication tools available online today. With such easy-to-use features, information overload becomes something of the past, and leads become easier than ever before!
Businesses are starting up every day. The first step is getting a US virtual phone number from reliable providers like CallScaler.
And you may be wondering… what benefits can I expect from using a business phone number?
One of the biggest advantages that you'll get by choosing to use CallScaler is that it means less time wasted on managing your leads and more time spent closing deals.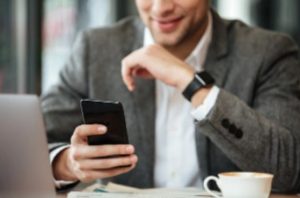 Why should you buy US phone number?
They can honestly completely change your business. Our USA phone numbers use VoIP, which means you don't at all have to worry about setting up traditional telephone lines. They are extremely affordable local and toll free numbers, they're easy to set up, and come with perfect voice quality.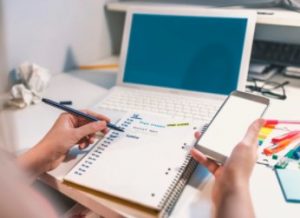 How to get a virtual phone number
When you buy a US virtual phone number from CallScaler, you will be able to instantly set up call forwarding, call recording, and much more with our easy-to-use phone system.
Just follow these simple steps:
Sign up for a free account with CallScaler.
Log in with your email and password and this will take you to the dashboard.
Click the button to get your first virtual number and you can put in your preferred area code (or buy a toll free number).
You get $10 in your account balance for free when you sign up so you can get your first virtual number completely free using that balance.
Buy a phone number for as low as $0.50 per number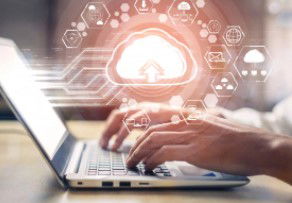 Why CallScaler is the best option for a US virtual phone number
CallScaler offers a virtual phone number built specifically for startups, small businesses, and pay-per-call agencies around the world. If you're looking for how to get a US phone number overseas, CallScaler gives you the ability to instantly buy a US phone number or toll free phone numbers in under three minutes.
This dedicated US phone number can be used for talking, texting, call tracking with prospective customers in the United States. Your CallScaler number can be forwarded to any other number in the world. Outbound calls are also possible with these virtual numbers online.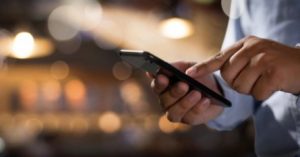 What is a vanity phone number?
A vanity number is a custom phone number that spells out a word with it's keypad lettering. These usually represent a business name or associated phrase or just a series of repeated numbers —such as 888-555-8855 or 800-FLOWERS.
Since us as human beings are generally wired to recognize patterns, a vanity phone number will stick in your brain, whether you see it visually or hear it in a radio ad or jingle. A custom vanity number is a great way to promote your brand, product, or slogan.
Vanity numbers are more than just phone numbers – they're a way of life! You can use them to brand yourself or your business, something which will help give you an edge over the competition. That's because vanity numbers memorable and unique, visible across platforms like Google search results, social media posts, blog posts etc. And that means that you will be able to reach out to new clients effortlessly.
With these benefits in mind, it is easy to see why vanity numbers are so popular among many businesses today. And given a vanity number's low cost, there's no reason for you not to get one. So go ahead and get your first vanity number by signing up for a CallScaler free trial today.
Do you offer vanity phone numbers?
Yes, you can get a vanity phone number through CallScaler for a very affordable price. Vanity phone numbers are the types of numbers that are easy to remember for customers. Vanity numbers can help bring a brand to your phone numbers and add a fun side to your business.
Within the CallScaler platform, you can get local vanity numbers or toll-free vanity phone numbers depending on your personal preference. Prices will vary, but vanity phone numbers are effective either way. A local vanity number is a great way to add a memorable and local presence to your business – unlike toll-free numbers. Whether you want to port over your existing vanity number from your existing phone service or buy a brand new vanity number, you can take care of it with CallScaler.
Other features include:
Virtual Numbers can be used for International call tracking, recording, and inbound lead management which are especially useful for Google my business listings and SEO efforts.
You can also use a virtual telephone number to monitor your leads coming from PPC campaigns, offline marketing, referrals, and much more. Also popular with call centers who want to track customer leads without relying on old technology or through contact management software.
CallScaler offers several types of US virtual phone numbers that you can choose from when purchasing a US mobile number. With the variety of plans available, you can easily determine the best type of service plan by considering your choice of area code and other specific characteristics such as toll-free numbers.
With CallScaler, you can fully separate your business and personal number so that you don't have to constantly give out your personal number to customers. You can use our system to record calls, set up voicemails, set up call whispers along with many other features (unfortunately we do not offer outbound calls quite yet).
US Phone numbers are amazing to get customers to call in from their own phone number in the United States.
You can even attract customers by buying a virtual US phone number in your area code and set up call forwarding to go to your cell phone.
The best part is that you can buy a US virtual number and it will work in all countries for free with no limitations!
So what are you waiting for? Go get your US virtual phone numbers from CallScaler today!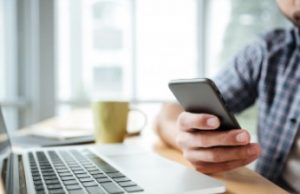 Why should you use CallScaler for your virtual mobile phone number?
There is a reason CallScaler is a top virtual number provider. We create successful business communications with our call routing phone system. We have many required features for US based customers and overseas including:
Instant provisioning of local USA, Canadian, and toll-free numbers
Call flows for receiving calls
Call forwarding and routing
Call greetings
Call recording & call routing
Call whispering
USA virtual numbers in all area codes
Toll free phone numbers
Instant email notifications
Daily, weekly, or monthly email reports
Call dashboard for your business phone numbers
Text messages and SMS forwarding
Amazing support & service from our company
If you already have an existing US phone number, CallScaler can port your number in so you can use our system to track your calls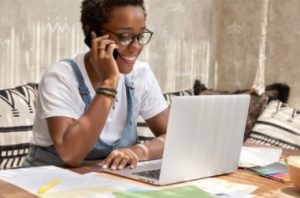 Buy USA VoIP Numbers Online
Setting up a VoIP phone service is quick and affordable with CallScaler. A US virtual phone number costs as low as $0.50 in CallScaler and toll free phone numbers only cost $1.50.
Buy a USA phone number online and start forwarding calls today.
Contact our team to learn more or have a CallScaler expert help you find a plan for what you need.
A local US virtual number is available today for as low as $0.50 per month, with toll free virtual numbers starting at just $1.50 per month.
Save money and start calling any phone number with CallScaler. We do not charge any setup fees and have features for all US customers (and we support other countries).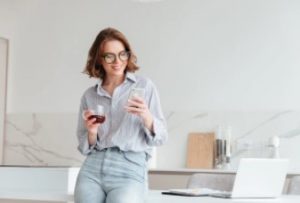 Why Over 1,000+ Companies Chose Our Business Phone Service
Everyone from rank and rent lovers, to PPC marketing gurus, all the way to service-based business owners all love using CallScaler to route and track phone calls within their business.

We are so confident that we can provide you with the best services that we offer a 14-day money back guarantee! So, if you don't like our phone service for any reason, just let us know and we'll give you your money back right away. No questions asked. And there are no long-term contracts or cancellation fees either!
You can easily setup a business VoIP number from your desired location… All you have to do is sign up for free phone service and get everything you need from one provider — one simple bill with no hidden or set up fees whatsoever.
Here is a few things we pride ourselves on at CallScaler:
Executive-level support & service
Unbeatable prices (below Skype, CallRail, and many others)
No contracts, setup fees, or cancellation fees
Real US area codes and toll-free numbers starting at $1.50/month
Local USA phone number starting at $0.50/month
Get a local number in any major city in the U.S. or Canada− and get your calls forwarded to your cell phone.
Amazing call quality compared to other service providers
Receive calls, make outbound calls, and get many other services
Instantly put the phone number on your website
Get a virtual number for offline marketing
Get a USA phone number for your company website
Buy virtual numbers for any reason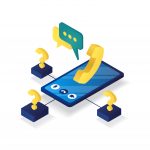 How long will it take to activate my new US business phone number?
All US phone numbers are active immediately when applied for, but your virtual number may already be with another provider. If that is the case, we can port your existing phone number or get you a local USA virtual phone number within minutes.
Get a new number now and forward it to your mobile or landline to test out our CallScaler software as a service platform.
We accept customers from any country including the USA, but we only offer mobile numbers in the USA and Canada.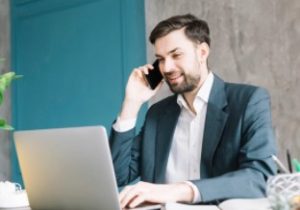 Looking for a new number from your specific city and country?
Our business can most likely help you find virtual phone numbers for your business and provide excellent service along the way.
Please contact us with any questions or concerns you may have. We're always here when you need help from our team of experts.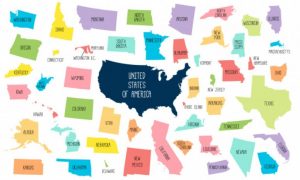 Contact us today through one of our websites for the best virtual number service provider in the industry.
Our company has over 1,000 companies and businesses using our business phone calling platform that does more than just give you local numbers. We can even track how well your business phone calls are working by sending out text messages after each call to see if customers are happy with your sales pitch or services.
If they are not, we can help fix that issue before it happens again! CallScaler is a business that cares about making customers happy because we know customer happiness leads to repeat business can help you no matter what city or country your business is in.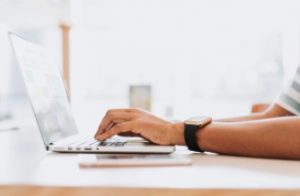 CallScaler Real USA phone Number Pricing & Features
We offer cheap rates on all of our services:
A call-by-call service costs as low as $0.50 per month per number with access to amazing call features such as call whisper, forwarding, and call routing.
CallScaler does not charge any fees for adding your US virtual number to your website or marketing it online. You can buy a new US number at any time without worrying about the cost and still getting great support from our team located in the USA. We provide excellent service at no extra cost to your business.
We love our customers and hope you receive tons of calls from your customers by using our call tracking service.
Sign up and start forwarding calls and text messages from your customers to your mobile or landline numbers today!